Barbiano*Plums

best enjoyed fresh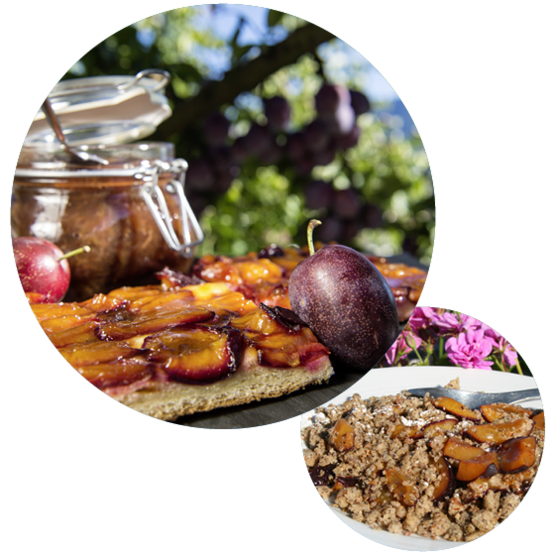 Blue and tasty
The culture of the plum can be traced back to ancient times. It has its roots in Asia Minor. However, there is much left of the original plum that once grew somewhere between the Caucasus and Caspian Sea any more, as the fruit has been crossed and refined time and time again. Plums were cultivated everywhere in Central Europe from the High Middle Ages.
Consequently, plum and chestnut trees define Barbiano's hillsides today. Their blossom is particularly fascinating in the spring. The Barbiano plum is in season for a few weeks in the autumn: that's when the Barbiano Plum Weeks take place.
The orchards' hillside location, countless hours of sunshine and the huge temperature differences between the day and night are responsible for the Barbiano plum's particularly intensive flavour. Which is why it is extremely popular on the Bolzano fruit market.
Barbiano plum trail
The Barbiano plum even has its own hiking trail that starts on the village square. After a leisurely circuit past large and small plum trees accompanied by information boards, the trail leads hikers back to the starting point again.